Roku airplay not working – 3 ultimate solutions
You were having a good day watching your favourite shows on Roku using Airplay, but suddenly something went wrong and stopped. Now you are confused and don't know what to do, and thinking how to airplay on Roku. Don't worry, we can understand your problem, and that's why we have created a list of solutions about How to fix Airplay not working on Roku.
When we talk about having an endless supply of entertainment instantly, there are not so many devices that provide their users with this ability to enjoy tons of entertaining content. With the versatile mixture of Roku Apple Airplay, you can even double the entertainment and joy because it gives the user the feature to reflect the screen of other devices to their Roku devices in seconds, but it can be very irritating if it just stops working. Unfortunately, if it has already happened to you, then keep reading the ultimate solutions to Roku airplay not working.
Why is apple Airplay Not Working on Roku tv?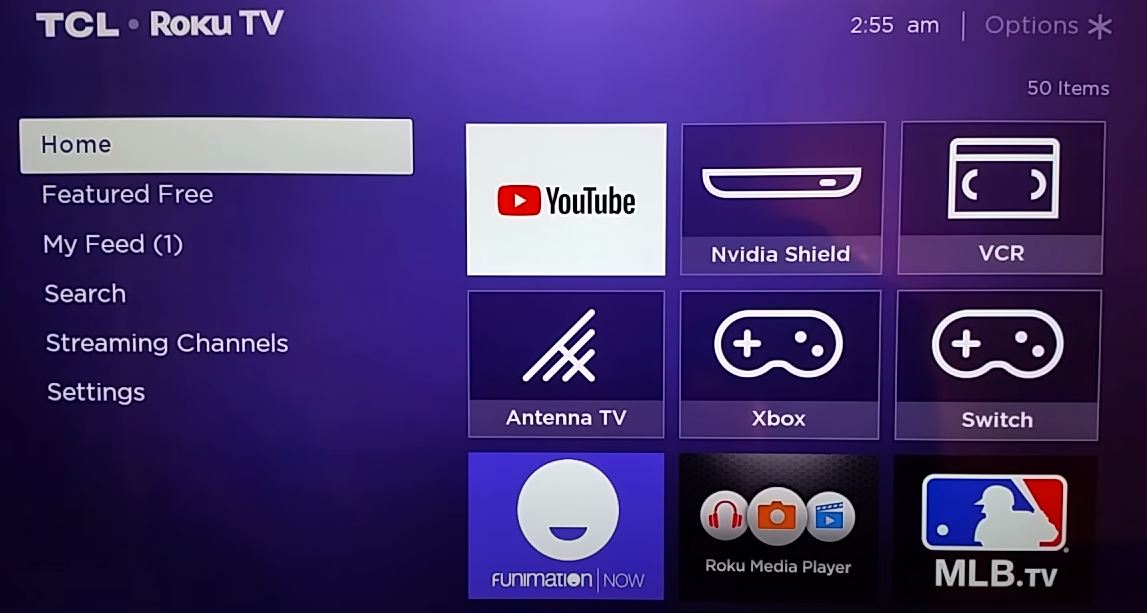 There could be several reasons why Airplay is not working on Roku TV. You may be seeing just a black screen or some video playback error in the middle of your show, and other commonly accruing issues are
Roku device not pairing with Airplay
Distance between Roku device and your Apple device.
Outdated Roku Operating System.
Attempting to connect to a different Network
Incompatible device
Or weak Connection
---
Check the Compatibility of Roku tv
When it comes to using Apple Airplay with Roku TV, it highly depends on the compatibility so let's check if your Roku Tv is compatible to work with Apple Airplay or not. The standard compatibility requirements are having an iPhone or iPad with iOS 12.3 or higher, and if you are connecting Airplay from the macOS, it must be at least Mojave with a 10.14.5 or higher operating system version. If you don't know how to check the software versions of both devices, then just follow these simple steps.
Roku TV version check
Press the home button from the Roku TV remote.
Navigate to the "Settings"
Go to the "System" from setting Tab
You will see the "About."
Click on About, which will show you the complete details about your Roku TV version.
Apple devises Version Check
To check the version on iPhone or iPad, just go to the
Settings => General => AboutTo check the version on Mac navigate to the
Apple Menu => About This Mac
---
Check The Apple Airplay on Roku tv
After ensuring the compatibility of Roku TV and Apple devices, we need to check whether the Apple Airplay is working fine or not. Check if the Airplay on your Apple device is turned on or not on your Roku TV. If you reset your Roku TV in the past or it is new, then there is a possibility that AirPlay might not be enabled on your Roku TV. It can cause the issue where you can't find your Roku Device while trying to pair it with Airplay. Here are a few simple steps you can follow to fix this issue.
Go to your Roku TV home screen
Go to the "Settings".
Select "Apple AirPlay & Homekit"
Click on "Airplay" and turn it on.
Now go the AirPlay and try to connect your device.
---
Update Roku Device Software for Airplay not Working on Roku
Suppose you have tried both solutions mentioned above and are still facing the issue, then perhaps it is time to update the Roku Operating System or Software of your Roku TV. As technology is growing daily, it needs to be updated from time to time. There may be an update available for your Roku Device. Either it can be the operating System update or the simple software update. Follow these simple steps to update your Roku TV and fix the Airplay issue.
First, just check if there is an Operating System update available or some simple software update. In case it is an Operating System update, it is necessary to update your operating system.
There are two ways you can update your operating system, either directly from the internet or the USB drive. Just follow these simple steps.
Press the Home button on your Roku remote.
Go to Settings => System => System UpdateJust click on "Check now" to check for updates.
---
Final thoughts on how to airplay on roku
So these were some of the quick and easy DIY solutions a non-technical user can follow to fix this irritating issue of Airplay not working on Roku TV devices. We tried to keep this article as easy as possible, so you don't have to face any difficulty while troubleshooting the major issue underlying the problem of Airplay not working on Roku. If your device is still not working and throwing some error, our recommendation would be to contact Roku support and ask the Roku community indeed you will find the solution.
---
What to do if AirPlay is not working on Roku?
There could be several reasons you are facing this issue, but it is a quick solution to try resetting your Roku device. Factory Reset can fix all of the bloatware and minor glitches and update the software, and the issue should be fixed.
How do I enable AirPlay on Roku?
Follow These Simple Steps To Enable Airplay On Roku. Go To Home => Settings => Airplay And Homekit => Homekit => Setup => Scan The Eight-Digit Code To Enable The Airplay On Roku.
Why can't I AirPlay from my iPhone to my Roku TV?
Check your Roku device's network connectivity, try resetting your Roku TV and check if your device is compatible with connecting to the Airplay.
Why can't I screen mirror to my Roku TV?
Check if your Roku device is compatible with mirroring the screen. If it is compatible, then just check for updates.
How do you AirPlay from iPhone to TV?
You can use the Airplay with Roku Device by using these simple steps Home => Settings => Airplay and Homekit => Homekit => Setup => Scan the QR code to enable the Airplay on Roku.
Why is my Airplay not working on my TCL Roku tv?
Not all Roku Deceives are compatible with connecting to the AirPlay check if your Roku device supports the AirPlay feature.