How To Sync My Boyfriend's Phone To Mine – spy on your boyfriend
Being in a relationship can be the best feeling, but if you fear that your partner is not loyal to you or you are in doubt about his affairs and mysterious friendships, a relationship can be a nightmare. If your boyfriend has girl best friends or goes to places without telling you, and you don't like this behavior and looking for ways to find out about the whereabouts of your boyfriend and his suspicious meet ups then you just have landed on the perfect place, because we will answer your question "how to sync my boyfriend's phone to mine."
In a famous recent study conducted by psychologists, it has been found that almost 21% of men are reported to cheat in one way or another, whereas only 13% of women tend to cheat in their relationships. So what is the solution to finding out about your boyfriend's secret relationship? The straightforward answer is to track and monitor your boyfriend's phone activities. You can find out about the secrets your boyfriend is hiding from you. Now there are thousands of scams in the market in the name of phone tracking and monitoring. That's why we have compiled this list of some trustworthy phone monitoring apps you can use without getting scammed by anyone. Just stick with us till the end of this article, and we will give you the solution to all your relationship problems. This also includes how to sync my boyfriend's android phone to mine and how can i spy on my boyfriend's phone without him knowing for free.
Sync Your Boyfriend's Phone To Your
In this list, we have tried to cover almost all of the best and trusted platforms you can use to monitor your boyfriend's phone. All apps provide almost identical features, but with slight variations and different price plans, we will cover all the features, their pros, and cons. We will also talk about the platforms you can use these apps on and, finally, the price and plans these platforms offer to their customers so you can easily compare all the platforms and choose the best match for you.
Howerwatch
When talking about synchronized phone monitoring and tracking shower watch deserves its place in the list of top phone trackers. You can use Howerwatch to track your boyfriend's phone even in just a few minutes, and it provides a well-synchronized system meaning you will get frequent updates from your boyfriend's android phone.
The best thing that makes Howerwatch a unique synchronized phone tracking app is its photo-capturing capability. Your boyfriend won't even notice or realize when his photos get captured from his phone, and these photos will be delivered to you instantly. Other than that, you will get GPS updates of your boyfriend.
Platforms on Howerwatch can be used:
Best Features of Howerwatch:
Simple and easy to install on android devices.
Works on Apple devices.
like iOS and Mac Systems.
You will get frequently captured photos from your Boyfriends phone.
You will receive it when.
your boyfriend changes the SIM card.
Howerwatch price plan:
The best price plan currently shower watch provide is $99.95/year.
---
Use Cocospy to Sync your Boyfriend's Phone To your
If your boyfriend is an Apple user and owns an iPhone, don't worry because Cocospy is the best option for you as it provides phone tracking services for the iPhone mainly. The best feature you will get with copy is remotely installing the app on your boyfriend's iPhone, so if you don't have access to your boyfriend's phone or you are in a long-distance relationship and want to keep an eye on your boyfriend then the copy will be the best option for you can install it over the WiFi it means you at the time of installation you also don't need to worry about the same internet connection.
After the successful installation of copy on your boyfriend's phone, you will get almost full access to the phone. You will get frequent updates on the GPS location, calls
and messages logs, and even the messages and calls done using social media apps. Another unique feature of Cocospy is geofence, so just set the location. You will instantly get a notification whenever your boyfriends enter or leave the geofenced areas, which is undetectable without special software help.
Best Features of the Cocospy:
Cocospy works in stealth mode, so there won't is any app icon on your boyfriend's phone.
You can set the geofence locations and alerts.
Social networks are tracking.
You can install it remotely without accessing the phone,
Copy also worked on Android phones.
Cocospy Price plans:
On android, $99.99 yearly.
On iPhone, $129.99 annually.
---
Spyic

Spyic is a very trusted platform when it comes to location accuracy, as it provides not just GPS tracking but Spyic also tracks the SIM card location. It gives some of the most accurate and pinpoint locations of your boyfriend.
Spyic provides the calls and messages logs and gives the feature of all ™he previous calls and messages history. The best feature of this app on our list is it provides tracking of Dating apps, so even if your boyfriend has installed any dating apps, you can know it. Spy provides the best Keylogging features, and with every button pressed by your boyfriend on his phone, you will get a notification about it.
Best Features of the Spyic:
Best and accurate location updates.
SPyic works in the stealth mod.
Simple and easy installation.
Call and message history.
Provides Dating app tracking.
It also provides the Keylogging function.
Works on both iOS and Android.
Spyic Price plans:
---
uMobix – A perfect answer How To Sync My Boyfriend's Phone To Mine
The best feature on the uMobix you can get, which most phone tracking apps lack, is the Browser history. So you can even know what your boyfriend is searching for on the internet. You can also access the gallery if your boyfriend's phone.
Another best thing about the uMobix is that you can even control the calls and messages of your boyfriend's phone and restrict unwanted phone numbers.
Best Features of the uMobix:
You can view the Search history of your boyfriend.
Access to the deleted photos and videos.
Block-specific numbers.
Works on iOS and Android.
uMobix Price plans:
On iOs and Android $179.88 yearly.
---
mSpy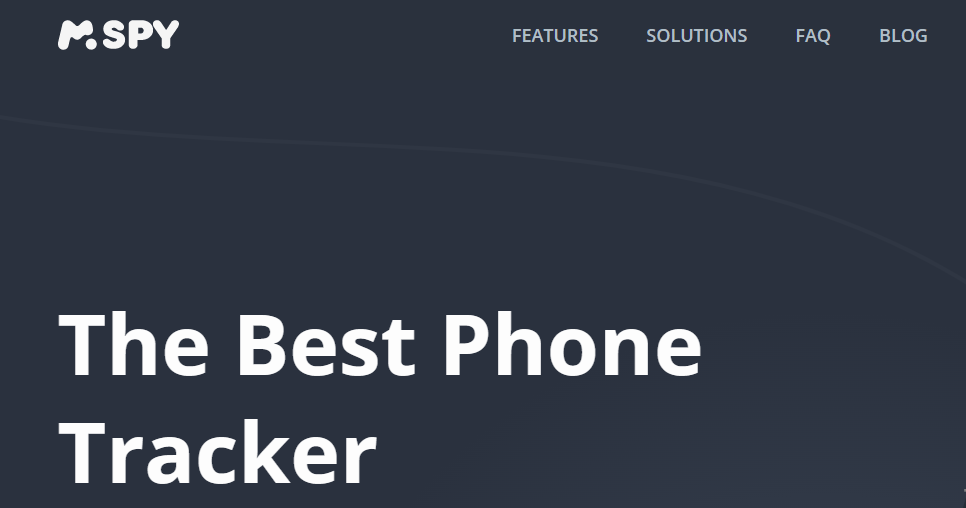 The last app on our list should not be the last option if you want to track your boyfriend's phone. mSpy is one of the best-known in the market. You will get almost all the features in one app, like Gps tracking, Calls and messages logs, Photos, and video access. you can see your boyfriend's messages on Facebook, Even you can check the battery status of your boyfriend. You can also get the geofence in this one app, so it won't be wrong if we say it all in one package if you want to track your boyfriend.
Best Features of the mSPY:
Works on iOS and android.
SMS and call access.
Social media monitoring.
Geofence alerts.
mSpy Price plans:
On both Android and ios $119.99 yearly.
---
Spy on your boyfriend
How to sync my boyfriend's phone to mine is a tricky question, and the process can also become complicated. Still, we recommend using the tracking apps, and the best app that provides almost every feature with reasonable prices is mSpy give it a try, and you will see the result yourself. You can also see who someone or your boyfriend is following on Instagram and other social media apps.
---
Spy on your boyfriend – FAQs
How can I get my boyfriend's text messages on my iPhone?
You can set up the test messages forwarding on your boyfriend's iPhone to get all the test messages on your phone. Just follow these simple and easy steps:
go to Settings > Messages > Send & Receive. On your iPhone
On your Bpyfrind's iPhone, go to Settings > Messages > Text Message Forwarding.
Choose which devices can send and receive text messages from your iPhone and just select your device from there.
What app can I use to see what my boyfriend is doing on his phone?
You can use mSPy as it is one of the most popular apps that gives you the feature to keep track of your boyfriend's activities.
How can I link my boyfriend?
There are several apps in the market you can use to track your boyfriend's phone some of them are:
mSpy
uMobix
Spyic
Can I see my boyfriend deleted text messages?
You can use uMobix to see your boyfriend's deleted text messages, it is one of the few trusted apps that give the ability to see the deleted text messages of your boyfriend's phone.
How do you tell if your boyfriend is hiding something on his phone?
If you think your boyfriend is hiding something from you on his phone just try to access Google drive of your boyfriend's phone as it keeps all the details about the phone.
How to link my boyfriend's WhatsApp to mine?
As of now there are no features by WhatsApp to link the accounts but you can use some tracking apps to access the social media messages or you can use keyloggers some of the tracking apps that give you this feature are:
mSpy
uMobix
Spyic
Cocospy
Howewatch
How to spy on my boyfriend's phone for free?
There are a lot of phone tracking apps that give a free trial you can use them some of the free trial phone tracking apps are:
Mobile Tracker
XNSpy
Howerwatch
EyeZe