How To Delete Target Account? We made it easy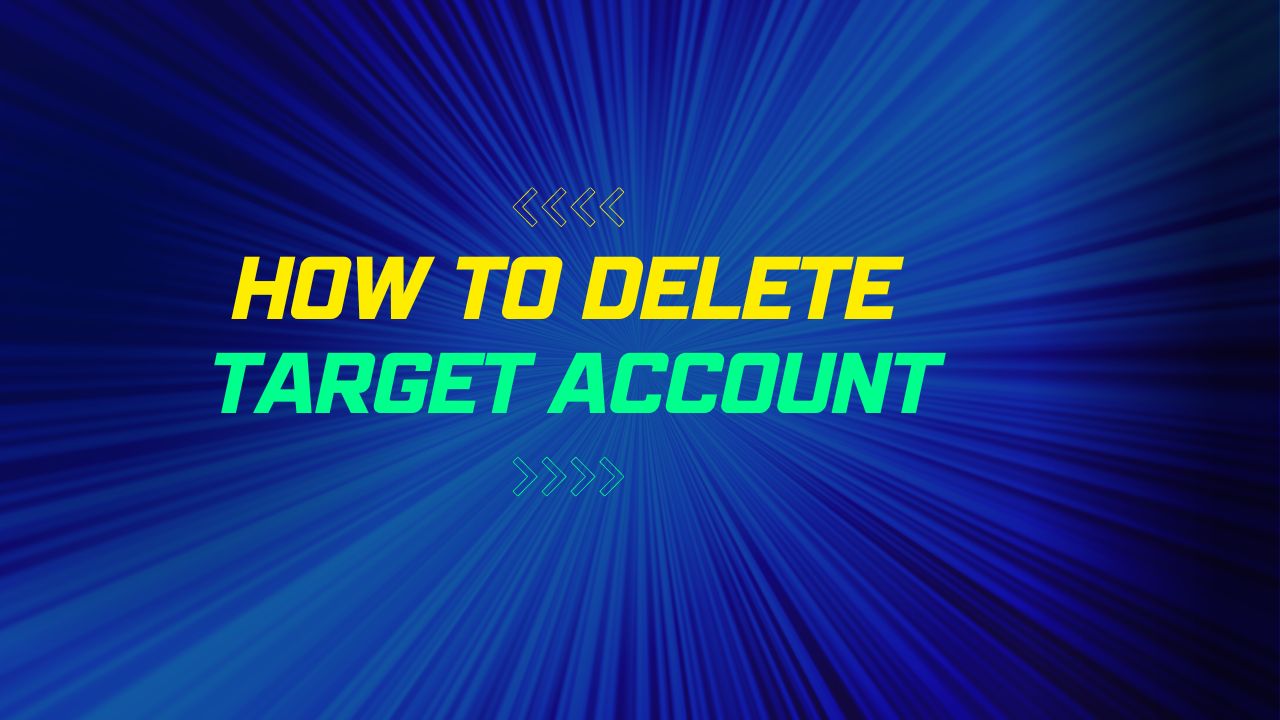 If you have an account on Target and you wish not to use it anymore, then I'm delighted to tell you that you have finally found the best guide on how to delete your Target account. Many people create accounts on many websites and social media platforms but find them useless or time-wasting places. Simply if you created an account on Target and got what you were looking for, we suggest you to delete the account, instead of leaving your foot prints out there.
Target is one of the largest retail corporations in America. It is considered one of the cheapest platforms you can find. Like another e-commerce platform, you will get almost every item you can think of at a much lower price than others. The website's interface is pretty simple. You need to sign up, search for your desired item from the list and purchase your item from their store, but many users are looking for ways to delete the Target account, and that is what we are going to tell you.
Every platform has its fair share of pros and cons, and there could be a lot of reasons why someone wants to delete their Target account, but some common reasons are.
A lot of users have reported receiving unwanted advertisement emails from the target.
Some people don't want the subscription and don't know how to cancel, so they want to delete the whole account.
The user has moved to another location, and the Target store is unavailable.
The user has another app and wants to remove all its data from Target.
How To Delete Target Account?
Target provides different types of accounts for different kinds of services. First, we need to identify what account we are using, then we will move to the next section, where we will discuss different methods of Target Account deletion. Just look at the list below to find out about your Target account.
Target Circle is a reward program launched by Target where you can get rewards offered by Target. If you delete your Target Circle account, you will lose your Membership and rewards.
Target.com is a typical target store website you use to place orders and purchase your desired items.
Target RedCard is a card service offered by Target, and this RedCard can only be used at Target stores. Now one thing to keep in mind is that deleting your Target RedCard account and deactivating your RedCard are two different subjects.
If you have identified what kind of Target account you own, let's move on to the deletion process.
How To Delete Target Account Using PC
 There is no account deletion or deactivation option available on the website. For some mysterious reason, some people might find the process confusing, but we will try our best to make it simple and easy to follow.
Login to your target account using this link https://www.target.com/.
After successful login, scroll down to the bottom.
Click on the "Help".
After that, click on "Contact Us".
From the dropdown menu, select" target.com order expiration".
You will see the option for chatting.
Just click on "Chat Now".
A small pop-up window will appear.
We can talk directly to the Target support agent in the chat box.
Just request the Account deletion.
After that, the Support agent will disable your account immediately (in most cases), but it can take up to several days to completely delete your personal information and account details from their Database.
How To Delete Target Account using Email
If you find that process confusing, we have a straightforward one for you. Everybody uses an email account and has some email client installed in their account, so we will send an email to customer support to delete our account. To simplify the process, we will give you the email template you can copy, fill in your details, and submit the account deletion request.
Subject: "Account Deletion Request".
Body:
To the Target Support Team,
I hope you are doing good. I am a registered user of the target app and have been using Target for a long time, but I want to delete my Target account due to personal reasons. Here are the details of my account you can confirm.
Name: "Your name used on Target account "
Registered email address: "Enter the email you used when making the account."
Phone number: "Enter your phone number."
Thank you
---
You can also delete your OfferUp account easily.
Final verdict
We hope you have sucessfully deleted your target account by now, If you are still looking for a solution, we will suggest you directly call the Target help center, and they will delete your Target Account.
---
FAQs
Q: How do I cancel my target circle account?
A: There is no account deletion option available on the platform. You need to email them at [email protected] or live chat to submit the account deletion request.
Q: How do I delete a card from Target?
A: Go account tab in your Target app > Select Payment cards > Select Edit > to remove the card. Just follow the prompts to remove the card.
Q: How do I reset my Target account?
A: go to the sign-in page and select "forgot Password" put your email there, and a verification link will be sent to your email now. You need to click on the link to reset your Target account.
Q: How do I delete my address from Target?
A: To delete your address from Target, just follow these simple steps.
Go to the Target website.
Sign into your account
Go to the "Account".
Now click on "Addresses".
Select the address you want to remove from your Target account.
Just click on "Remove".
Q: How do you delete purchases on the Target app?
A: Select your order > click cancel item > give your cancellation reason > click" Cancel item"
Q: How do you delete the view on the Target app?
A: to delete the view on the target app, just open the Target App. Go to the search Bar. Now you will see the "Clear" click on it to delete the view.
Q: How long is Target's purchase history?
A: Your transaction details on the Target App will remain in the history for at least one year, but the details of the transaction made using a gift card, and cash will not be available.
Q: how to close the target reCard?
A: You will need to call the help center of Target to cancel your ReCard. You can call (800) 659-2396, and from there follow the instruction given to you.