Games Like Age of Wushu – 2023 updated
Age of wushu is a massively addicting martial arts-based video game developed and released by Snail games in August 2012. It is an auction-based multiplayer MMORPG game. More on that later in the article. They allow the player to select and customize any character of their liking. It also allows the players to choose their skills based on the eight-division like Shaolin, Wanderer's Valley and Scholar's Academy, Beggar, Royal Guard, Emei, Tang Clan, Wudang, and many others.
The quest system of this game is unique and exciting, where you kidnap any offline player, and you can also sell them to the NPCs and get more quests in return. Players can get their reputation or experience points by fighting against their enemies. With its eye-catching graphics, exciting plots, and superb gameplay, Age of wushu is one of the best MMORPG games.
Why Games like Age of wushu is so attracting
The Age of wushu belongs to the genre of massively multiplayer online role-playing games or MMORPG. It has been seen that people who like to play role-playing games are mostly attracted to a game like Age of wushu. These games are not surprisingly so attractive to online gamers that players of these games rarely even try to play other types of games. There are plenty of reasons why people like the Age of wushu or MMORPG games, but some key reasons are that these games increase the social interaction between gamers, and players also get a lot of control over the development of the character inside the game.
It is essential to discuss that other games like an open world, single player, RPGs, FPS or TPS, 1st or 3rd person games also provide these features but only in bit and bytes. It would not be incorrect if we say that MMORPG games provide a whole living and breathing world that not just include only the features of developing the character or having social interaction. Still, players can also build houses of their own and derive the economic system inside the world even the size of the world which is no doubt a whole new and different experience from other genres of games.  
20 games like Age of wushu
There could be several reasons why a gamer is looking for games similar to Age of wushu. Some may like to go more deeply into the game world, or some may prefer it to be smaller than others. Some players want to be more action-oriented, but many like to play skill-based. So we have compiled a good list of games like Age of wushu, where you find the best match according to your gaming experience, or it can be based on personal preference.
1: Guild Wars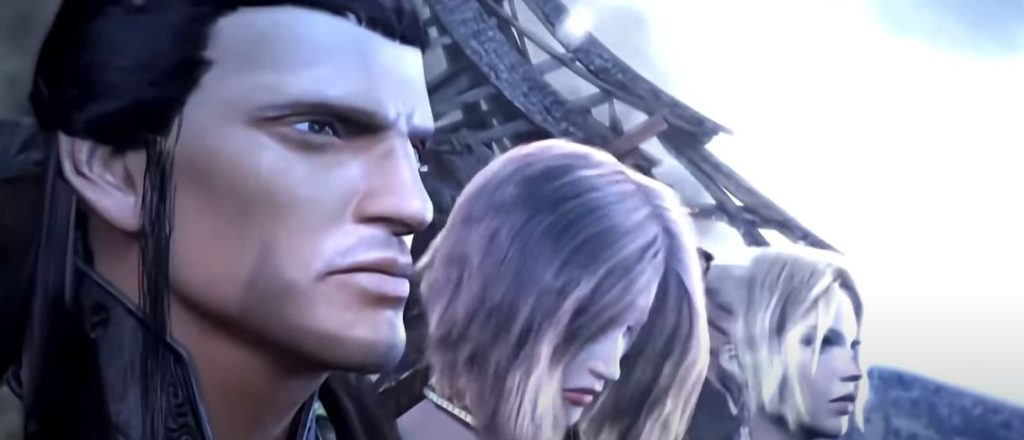 Guild Wars is an MMORPG game that provides players with diverse professions to select and customize their characters. Players can also upgrade their chosen characters and enhance their skills using the Game experience points. Guild Wars also prove the campaign mode and thrilling PvE gameplay so players can react to the game environment. Guild Wars also gives arena battles, co-op missions, and adventurous dungeon battles. Players are required to use special strategic skills in the combat system. This game also provides the selection between TPS and FPS gameplay.
Guild wars is an old yet unique and fun game to play, and It is a subscription-free game. Gamers who play age of wushu online, also play Guild Wars.
2: Tale of MoWu
Tale of MoWu is also an MMORPG game base on the oriental martial arts. This game comes with beautiful scenery and amazing views of lakes and rivers, giving the player the immense experience of a whole new virtual world. The player's primary goal is to level up their skills and achieve good equipment. Players can also trade inside the game world, chat and make new friends simultaneously. The tale of MoWu is mainly based on the wars and warriors that pursue power and strength all their life as the warriors are born to fight and improve their skills.
Tale of Mouw is available on Steam. You can find it there.
3: The Elder Scrolls Online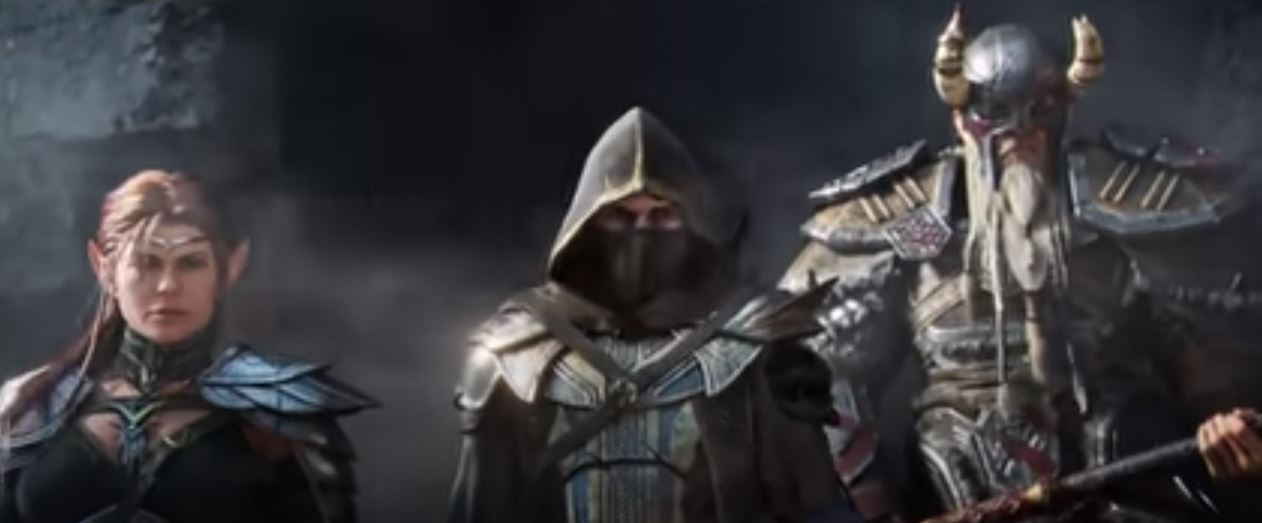 The Elder Scrolls Online is a unique and new fantasy-based MMORPG game. The game was developed and released by Bethesda Softworks. It comes with Elder Scrolls Online and the background of the continents of Tamriel. This game provides a fascinating storyline connected to all of the previously released games of this series, providing a lot of similar but still unique and engaging gameplay. This game is mainly based on the PvE and PvP combats that allow you to choose your character from many choices. Some of them are Imperials, Dunmer, Altmer, orismerand, Argonians, Bosmer, Redguard, Nords, and Bretons. Players need to practice and have the patience to go against their opponents to defeat them in PvP and PvE combats.
The Elder Scrolls Online is available for multiple platforms like Windows, Mac X Box, and PS4. Age of wushu steam is widely like by game lovers and the same is with the The Elder Scrolls Online.
4: Daybreak Legends: Origin
Daybreak legend: Origin is a fantastic mobile-based MMORPG game. This game was developed and released by Linekong Holdings Limited. This game is developed by an in-house, next-gen engine that provides a thrilling combat system and unbelievably astonishing 3D graphics. It offers days of engaging content to keep motivated to play the game.
One of the primary key features of this game is, no doubt, its console-beating graphics. Like any other fantastic MMORPG game, Daybreak Legends: origin provides its players with a wide and vast world to explore. As it is a mobile game, it comes with slightly less than a fully working PC MMORPG game, as we have seen some players complaining about customization of their characters inside the game. Also, the drop in the frame rate is quite common in this game.
If a mobile MMORPG game is your thing, you should try it. Daybreak legends are available in the Play Store. Surprisingly people also discussed Daybreak Legends on age of wushu forum.
5: Summoners War: Lost Centuria-Discussed on age of wushu forum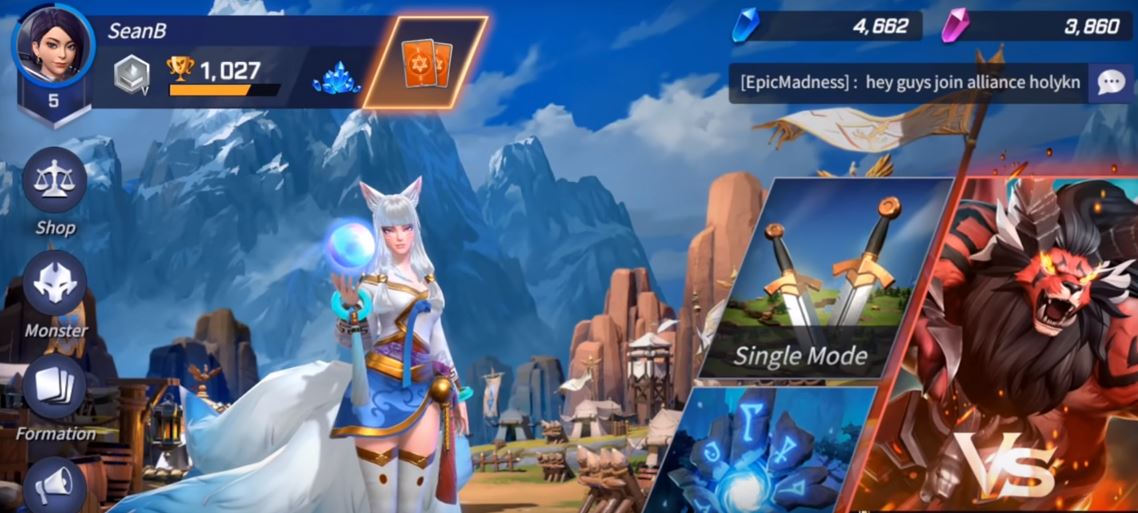 Summoners War Lost is also a real-time strategy PvP game. It was developed and released by Com2uS, which is available on Android and iOS devices. This game is based on online battles from all over the world warriors have to fight these battles. This game is quite classic in terms of strategic games. It comes with detailed gameplay and a fantastic combat system. Every play will get a unique gameplay pleasure. This game also proves the single-player mode, so if you enjoy the role-play single players game, this is Summoners War: Lost Centuria is perfect for you. it has similarity with age of wushu gameplay.
6: Dungeons and Dragons Online-Similar as age of wushu gameplay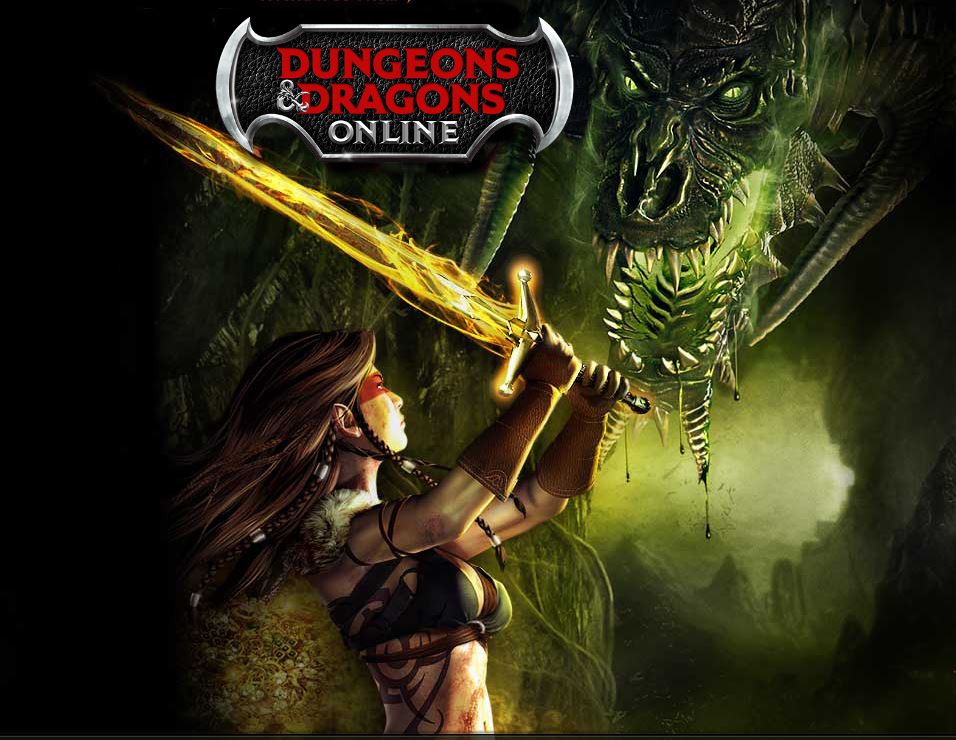 Dungeons and Dragons Online is an incredibly Hardcore Action game. This game is part of everyone's favorite, the great Dungeons and Dragons Series. It consists of all the complex parts from the previous series and provides unique and immersive gameplay. This game is based on the city of Stormreach on the beautiful continent of the Xen'drik.
The task of this game is to protect the town of storm reach by eliminating the outsider threats. Dungeons and Dragons also allow you to fight real-time fighters by engaging in the PvP and PvE combats. This game is undoubtedly one of the best and most hardcoded MMORPG games of all time.
You can find Dungeons and Dragons on its official website. It is also available on Steam, Windows, Mac, and Online. Age of wushu guide is definitely superb but the guide to play this game is also not any less.
7: Lineage II-age of wushu guide
Lineage II is one of the most famous and largest Games bases on the fantasy theme. This game is free-to-play, and it was released in 2004, but still, in 2022, it is worth giving it a try as it is constantly being updated and upgraded because of the world inside the game. Age of wushu game review was widely liked by many, the same reviewers also reviewed Lineage II.
The graphics and the mechanics are improved and relevant for the new players. Lineage II provides everything you can ask for in the MMORPG games. It gives both PvP and PvE fights, dungeons, and warfare battles. The game is so huge it even has 37 different classes. This game is a must to try at least once in your life.
8: Ragnarok Online 2: Legend of the Second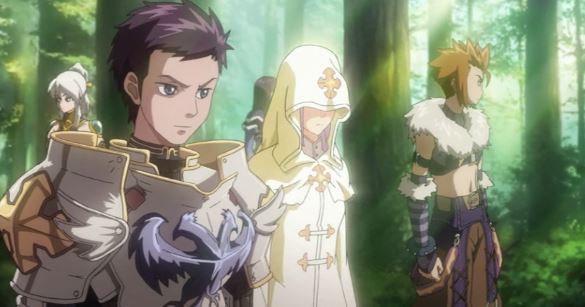 Legend of the second is also known as Ragnarok 2. This video game was developed and released by Gravity Co. Although it is not the original Ragnarok Online but is it indeed takes you back to similar gameplay where you can enjoy the world of Midgard. It also provides similar mechanics as the Original Ragnarok Online. This game is based on the Melee combats and lets you enjoy the experience of fighting enemies in epic PvP combat events with many playable characters.
You can find Ragnarok 2 on their official website. It is also available for Windows and Online.
9: Lord of the rings online-Game like age of wushu dynasty online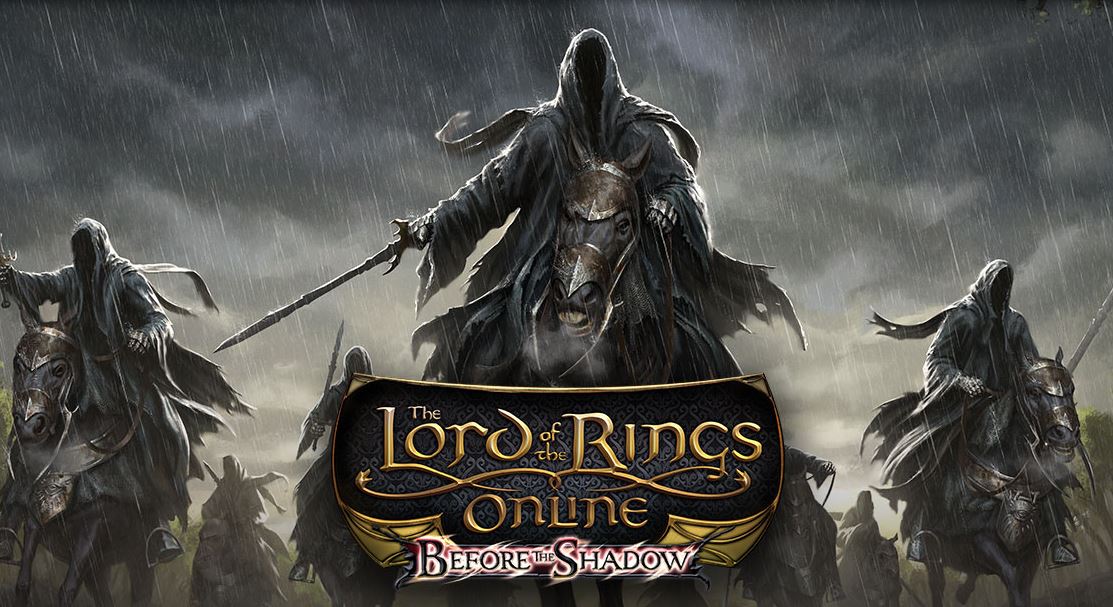 Lord of the rings online is as impressive as the movie. You will find a lot of new and exciting characters and a marvelous world filled with thrilling advantages and unique creatures. This game provides the fantastic experience of the classic fantasy of the lord of the rings.
You will also experience the benefits of middle Earth, and Tolkien's universe. You can enjoy and have first-hand by joining your favorite characters such as The Hobbits, Gandolf, and Aragorn. You will have to stop the army of the Angmar from occupying the Earth.
At first, It might feel like playing some World of Warcraft game, but Lord of the Rings Online is definitely an MMORPG game.
10: Final Fantasy XIV: A Realm Reborn
Final Fantasy XIV: A realm Reborn is a fantastic and tactical game based on the MMORPG video games. This game was developed and released by Square Enix. The game's main character is a protagonist inside the virtual world of Hydaelyn. The character selects the skills and goes on a war against the enemies of the Realm.
Your task as a player is to save the Eorzea and secure your motherland from enemies. Final Fantasy XIV: A realm Reborn is a perfect action and combat game to play with an amazingly engaging storyline.
On their official website, you can find Final Fantasy XIV: A Realm Reborn. It is available for Windows, PS3, and PS4.
11: Guardians of Ashenhold-Game similar to age of wushu

Guardians of Ashenhold is a relatively new game. It is based on the fantasy MMORPG, which will allow its players to select one of the roles of the last guardians of humanity. These games provide everything you are expecting from an RPG browser game. One of the best features of this game is its adjustable camera angles and view.
Suppose you are a fan of amazing browser-based 3D MMO graphics games. Then you should check this game out. Clue is also the most interesting game to play
12: Legends of Equestria
Legends of Equestria is one of the famous free-to-play games like the Age of wushu. This game is also based on a popular TV show named My Little Pony: Friendship is Magic. This game is famous because of the independence it gives the player. It allows you to create your content, even primarily. This game is based on fan-made content.
You can have full control over creating your own character. The game provides you with a massive virtual world and thrilling quests. There is a lot of amazing stuff you can find inside the game world. Try it once and surely you will be in love with this game.
13: Blade & Soul – reviewed like age of wushu game review
Blade & Soul is one of the most liked and anticipated games by a lot of people online. This game is free to play. In this game, players get addicted to the brilliant story of War and Betrayal. The game gives diverse options, such as 8 different classes to choose from and 4 opposite races. It makes the game a whole new advantage. Customization of the character is totally in the control of the player.
Blade & Soul has its place and respect, and It is free to download, so be sure to give it a try.
14: Eternal Lands
Eternal Lands is another amazing free-to-play video game that belongs to the MMORPG genre. The theme of this game is based on the old medieval era, and it will give full access to character development. In this game, you get many choices to select your skills. You will go on thrilling quests, and after your quests, you will be rewarded with weapons and upgrades, which gives an addicting experience with this game.
Eternal Lands is also available for Windows, Mac, and Linux platforms, which is not so common. So make sure to give it a try.
15: Kingdoms of Amalur: Reckoning-Games like age of wushu
Kingdoms of Amalur Reckoning is an RPG action-based video game. This video game is a hidden gem for RPG fans. The storyline and the virtual world inside are so immersive.
Players get incredible swordplay in intense fighting combat. Kingdoms of Amalur may not be the most famous game, but its unique advantages can make you sit and play for hundreds of hours, so make sure to try it.
16: Din's Curse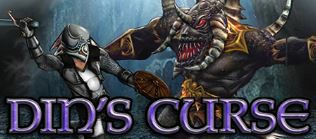 Din's curse is a fantastic multiplayer Co-Op game base on the MMORPG. This video game is also can be played Single-player. Players get many choices to select their character and skills from as this game provides 141 different and unique classes to the players. If you want a limitless gaming experience, Din's Curse is definitely for you.
This game is also available on Steam, and you can play it on Windows and Mac.
17: Crystal Saga II
Crystal Saga II, as the name clearly explains this game is the sequel of a famous MMORPG game Crystal Saga. This game is viral among browser-based multiplayer games. If we talk about the choices players get in this game, the list is not so long but only consists of six elements: Rogue, Mage, Ranger, Knight, beast master, and Priest. Each class consists of many skills. This game provides another unique feature: players can also have pets to fight for them. Players can also get married in this game. So if you are planning to get married, then maybe you get some ideas from the Crystal Saga II, and for that, all you need is to give this masterpiece a try.
18: La Tale Online
La Tale Online is unique in this list as this game is based on the Anime-Themed world of La Tale. Players have access to 40 different classes. This game also provides features like raising a pet and using them as their partners in the thrilling quests. This game gives you the 2D scrolling approach, which can provide unique advantages. You will have epic sword fights in PvP and PvE combats. So if you like pets and sword fights and are an anime fan, this game seems to be the perfect match for you.
La Tale online is available for windows. You check out their website.
19: Kritika Online
Down the list, we also have another anime-themed game Kritika Online. This game gives you the opposite of what we have seen so far as in this game you are not going to experience this game is stage-based, and it is very linear and straightforward forward. You will see that quests will end on the Boss fight. It wouldn't be incorrect if we said this game is similar to the Dragon Nest.
So if you are a Drogon Nest lover, give Kritika Online a try.
20: Age of Wushu Dynasty
Talking about the Games like Age of Wushu and not including the Age of Wushu Dynasty will not do justice to this blog.
Age of Wushu Dynasty gets you into an amazing martial arts-based game. This game is based on the set of the Ming Dynasty in China. As it is a mobile game, you will still get PC-quality graphics. The amazing thing about this game's virtual world is that it is based on real-life locations in China. Players can join seven different martial art schools. If you like the game Age of Wushu you will love the game Age of Wushu Dynasty.
This game is available on the Playstore and App Store as well.
---
You can also play our editor's suggested games like Royal match.
Final verdict on games like age of wushu
We discussed everything about the games like the Age of the wushu and found 20 alternative options to select from. We found some of the hidden and long-forgotten fantastic video games. Not everyone likes every feature of games, but we understand that, and while writing this article, we have this in mind and found a lot of different and unique features in some of the best games like the Age of wushu.
Q: Is the Age of Wushu shut down?
A: On November 2020, in a Facebook post, an announcement was made that the development of the Age of Wushu was halted. Although this post was not made from an official source, all the significant indications are that the Age which wushu has been indeed shut shown.
Q: Is the Age of Wushu pay to win?
A: The Age of wushu has been criticized about this issue. So it can be true that there are some ways to get into the top fighters by paying cash.
Q: What type of game is the Age of Wushu?
A: Age of Wushu is a 3D Martial art MMORPG-based game. It is a free-to-play video game.
Q: Who made the Age of Wushu?
A: Age of wushu was developed by a team of independent game developers and was officially produced by a Chinese company name Snail.
Q: Is the Age of Wushu on Steam?
A: Yes, age of wushu has been launched and is available on Steam now.